AnotherPride!MagicCoolingwasrated"AAACreditEnterprise"
---
July, 2020,Magic Cooling was awarded the honorary title of "AAA Credit Enterprise" with outstanding comprehensive strength and good social reputation,and was awarded the enterprise credit rating certificate and AAA credit certification medal!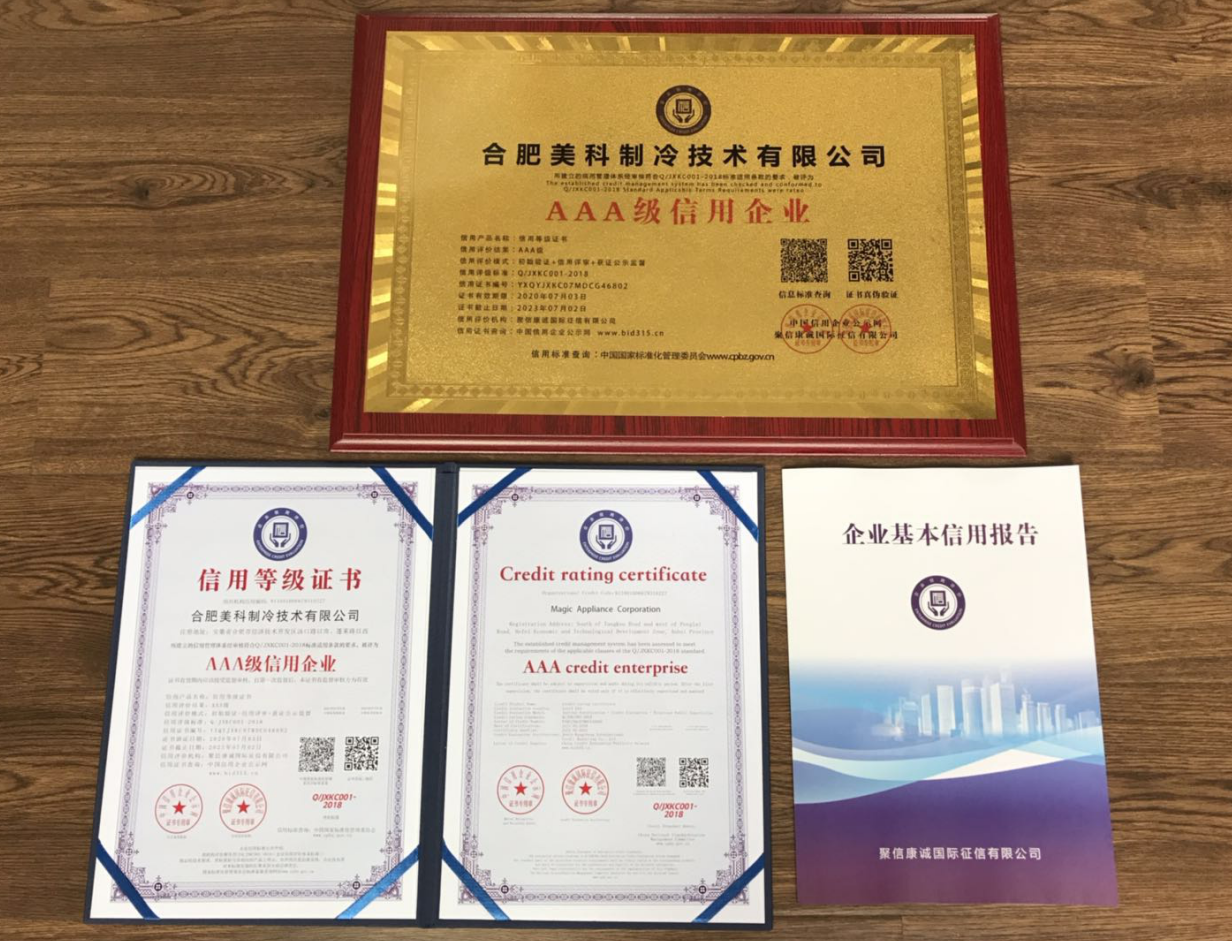 AAA Credit Enterprise:The credit is excellent, the enterprise's credit is high, and the debt risk is small. It shows that the company has an excellent credit record, good operating conditions, strong profitability, broad development prospects, and uncertainty factors have minimal impact on its operation and development, and it is the highest credit rating!
Being rated as a AAA credit enterprise is an effective result of Magic Cooling's adherence to the business philosophy of "honesty first, quality basic", which fully reflects the company's advanced management, excellent product technology, strong economic strength and excellent reputation, indicating that the company. It shows that the company has been widely recognized and affirmed by all circles of the society with excellent performance and integrity.
Relative News
---